Gofaone Kebualemang and Atlang Koosaletse are hosting a three-day cultural and tourism event dubbed Tla O Bone Sogo Treat. The event runs from today until Sunday at Mmakgodumo Dam in Kanye.
Kebualemang told Arts & Culture that the retreat will be a wonderful opportunity for revelers to step back from daily lives and find a moment of rest, get in touch with themselves and find inner peace. He explained that retreating is a way of taking time out and assessing their life decisions, helping them to bring clarity to the challenges ahead. He added that unlike any other events, theirs attract people dedicated to learning more about the practice and exploring ways to improve their well-being. "The retreat aims to promote local tourism and post COVID-19 relief.



The event is themed, 'Using nature as therapy during and after COVID-19.' The impact of COVID-19 played a pivotal role in coming up with this initiative. This event is going to unify local tourism during post COVID-19 to resuscitate the tourism culture as well as use nature as therapy. We will be hosting local tourism businesses and entrepreneurs. This event also aims to market the heritage sites in and around Kanye and also intends to make the public realise Mmakgodumo Nature Sanctuary as a hub for tourism," he said.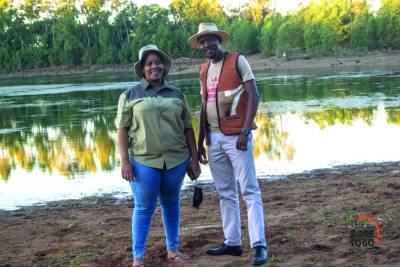 Today's activities involve horse parades, quad bike riding, tour and safari cars. Tomorrow there will be an official launch of the event, dikhwaere, bornfire, canoeing and other various activities while on Sunday there will be a music festival. The Minister of Environment, Natural Resources Conservation and Tourism, Phildah Kereng will officially launch the event. Tickets cost P100 (standard) and VIP ticket costs P250. There will also be a merchandise sold at P120 round neck t-shirt and P150 for golf t-shirt. Tickets are sold in Kanye at the Shell Filling Station near Mongala Mall, AB Filling Stations and at Plateu Guest House.