One of Botswana's biggest shows with a large following dubbed, African Attire on Fleek has once again delivered its promise to fans. The event took place on Saturday at Royal Aria Stadium.
With the rich lineup, both local and international artists delivered great performances. As it is a norm, Dr Vom's performance got the revellers asking him for more. Even after so many years, more than a decade, Dr Vom versus Diparo's Tsaya Thobane got the crowd off their feet. The gentleman always wears the same robe that looks like men in the Bible and carries the same walking stick (Thobane).
His unique music and brand won him a lot of following. Dato Seiko, Motlha and Ditiro Leero also dished spectacular performances even though Motlha performance was for some reason cut short.
As for international acts, PJ Powers famed for her songs like Jabulani and Kelly Khumalo's performances were value for money. The two women gave revellers energetic and beautiful heartfelt performances. Kelly Khumalo got all the attention from all the males including women with her sexy gorgeous outfit. When her performance got heated up, she took off the wrap that complimented her beautiful body suit she was wearing, showing off her half naked body. She treated her fans with some of her beautiful songs like Ngatwala Ngaye, Nguye Lo and others. Big Zulu also treated his fans with some of his beautiful music like Umuzi Esandton, Emali, Isiginci to mention a few.
Malome Vector also gave the audience a splendid performance. He sung some of his songs like Nobody, Dumelang and Price to Pay.. The event could have not been a success without the talented local DJs who ensured that revellers had a memorable night out with good music.
This event where fashion infused with music could not have been better with change of venue to a more open space that was able to accommodate multitudes that thronged there.
With the turn up, it was evident that that event had grown drastically over the past five years. For years, the Gaborone show was always hosted at Bojanala Waterfront and this is the first time that it was held at Royal Aria Stadium which was a good move by the organisers, Colourful People Entertainment.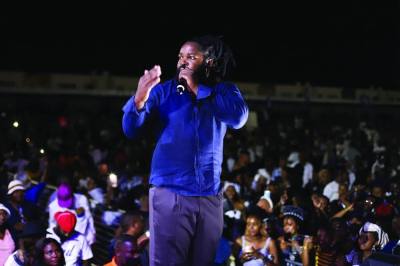 Big Zulu also treated his fans to some beautiful music PIC.KENNEDY RAMOKONE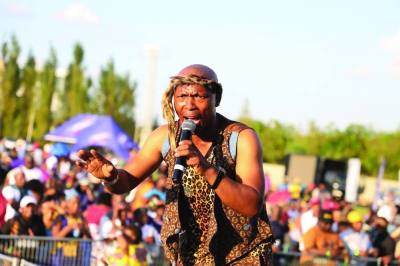 Local artist, Ditiro Leero once again delivered a captivating performance PIC: KENNEDY RAMOKONE

PJ Powers performance was value for money PIC: KENNEDY RAMOKONE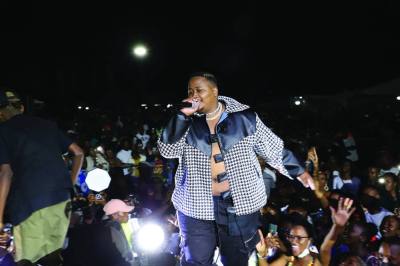 Malome Vector PIC: KENNEDY RAMOKONE